Legendary Entertainer Michael Jackson collapsed and died at his rented villa in Beverley Hills yesterday sending the whole world into a mourning frenzy, the likes of which, have not been seen since the death of Princess Diana. I think it is safe to say that probably every news station and blog on the planet is probably at this very minute covering the gory details of the untimely death of this extraordinary individual; The supposed prescription drug addiction, who will get custody of his children? Who is the real biological father of the children? And pinpricking the finite details of the last days of Michael Jackson's life which was spent at the Staples Centre rehearsing for his highly anticipated comeback, not to mention, sold out concerts at the O2 centre in my home city of London. Sigh!
But here at The Fashion Liaison we are officially in mourning and would respectfully like to pay a style tribute to this amazing man, The king of Pop, whose style as well as his music and electric dance moves will undoubtedly continue to live on forever.
RIP Michael, you were loved and will be missed.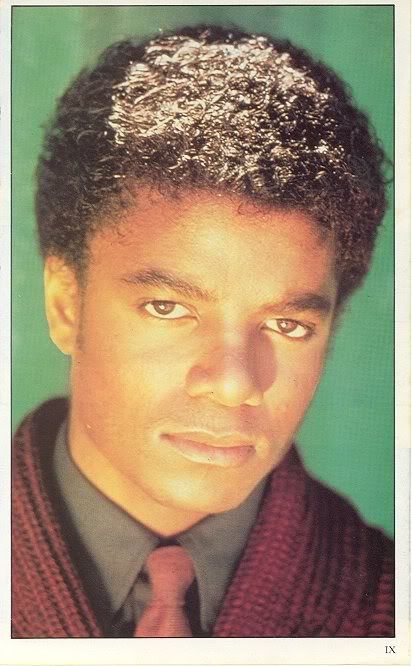 The picture on the right, believe it or not is Michael, circa around release of his Grammy award winning 'Off the Wall' album. Looking at this shot it is not hard to understand why this man was the heartthrob of many a young lady back in the day. In those days I was much too young to have a crush. (But of course I hadn't come across this picture...he he!). Anyway had I been old enough I probably would have spent my entire teen years in Encino, California camped outside Hayvenhurst. In this photo shoot Michael's hair is uncharacteristically cropped short and he wears a woolly plum coloured pullover over a shirt and tie. It is shame I don't have a full body shot of this particular shoot as it would have been interesting to see how Michael, as only he knew how, finished off this look.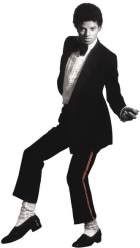 The picture on the left is one of my favourites. In my opinion this is the first time Michael stepped out of norm and set himself apart from all the other rhythm and blues artist out there in terms of style. It goes without saying that he was already doing that with his music! In this picture, Michael strikes a pose with one of his signature dance moves dressed in a black dinner jacket, complete with bow tie, those legendary white socks and penny loafers. He was always the perfect gentleman.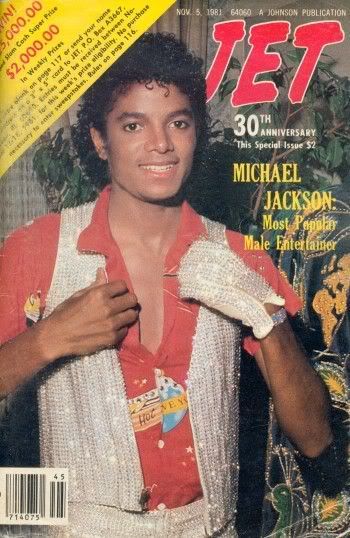 This 1981 Jet magazine cover is one of the early shots of Michael in his famous glittery white glove.

It is a well known fact (well among us Michael Jackson stans) that Michael was a big lover of disguises. Having never lived a normal life where he was unable to step out of his front door without being mobbed since he was young boy, Michael found some comfort in being able to essentially become somebody else by experimenting with different looks and style. Michael is in the picture below wearing the shades...as if I needed to tell you. No doubt that fabulous smile had already blown his cover.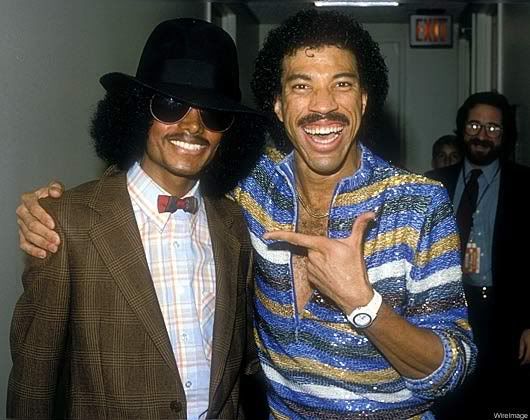 Michael often changed his look but it was clear that he was a big fan of military gear, making regular appearances in glittery army jackets and of course with the signature white glove and dark shades. The picture below courtesy of Rollingstone.com shows a selection of Michael's fabulous Jackets.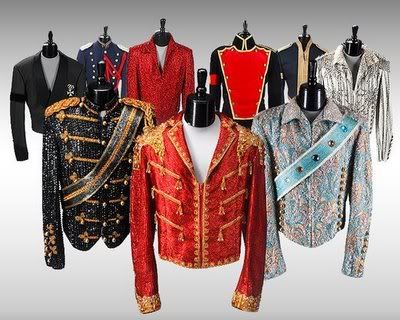 Below Superstars Beyonce and Rhianna, obviously inspired by Michael's style direction, are seen out on the town in Balmain jackets. These Balmain pieces are very similar to the jackets that Michael often liked to wear.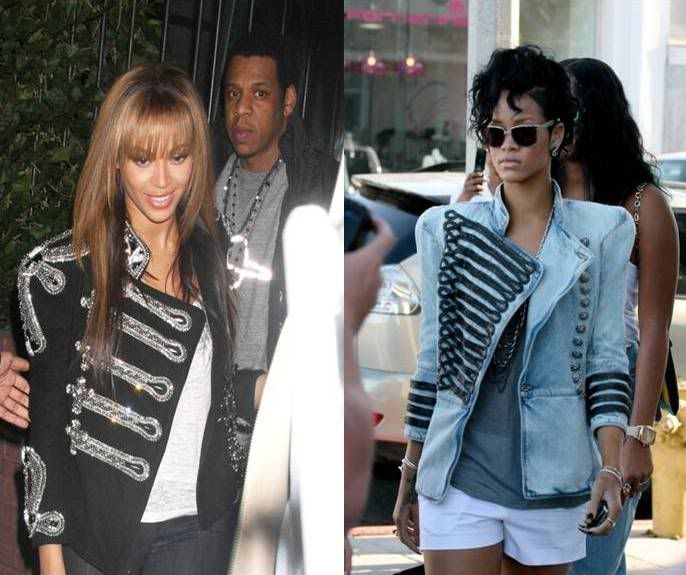 These unique pieces (Not the ladies, the jackets!!!) retail on average for about £2,000 - £5000. Buy Rhi Rhi's denim jacket here and Beyonce's sparkly piece here.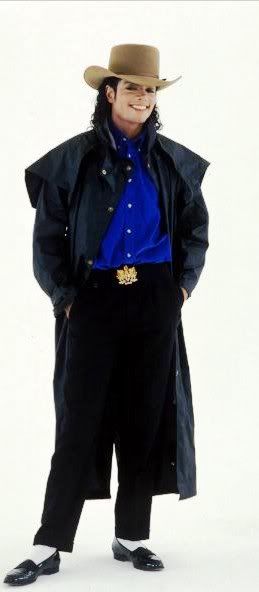 Michael in a rare Clint Eastwoood Cowboy type get-up. It was relatively for Michael to take any style, to not only own it by adding his own twist to it (see white socks and penny loafers) but to also make it look fresh and unique.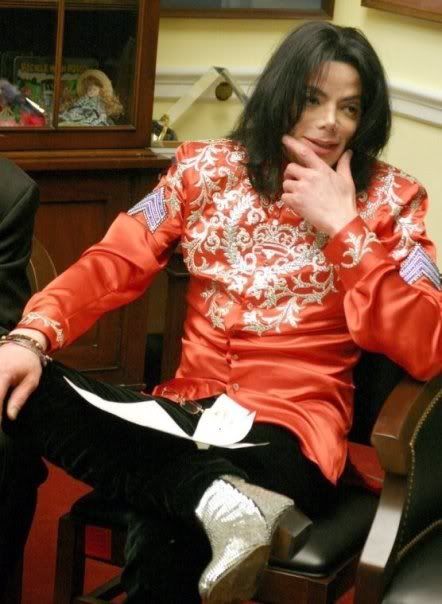 A rare glimpse of Michael at work. This picture was taken shortly before Michael died on the 25th June 2009 in Beverley Hills, California. Michael looks every inch the man that he was, probably listening to an idea or concept with a sheet of paper, possibly of music or lyrics on his lap. He is dressed in a red satin shirt which has obviously been inspired by the many fabulous military jackets that he used to wear back in the 1980s and black velvet trousers. The look is tailed off by a pair of sharp looking white glittery boots.
The Fashion Liaison salutes you Mr. Jackson. Rest in Peace Mike. Gone but never ever forgotten.