South of the Continent.
Mama Africa
Last month I made a long overdue trip to South Africa; Cape Town to be precise. I had always dreamed of visiting this unique African country especially after reading the biographies of Great South Africans like the Mama Africa Miriam Makeba, Madiba Nelson Mandela and Miriam's Song by Mark Mathabane.
Just like I have always been enchanted by the glossy images of beautiful African Americans in popular Black magazines such as Ebony, Essence and other mediums, images which always seemed undercut with the African American struggle brought about by them being a minority in their country, plus their fascinating history and the fact that they as a group of people had still in spite all, had a major impact on culture and style in the United States and arguably, the rest world, I was also enchanted by the South Africans and their struggle against apartheid.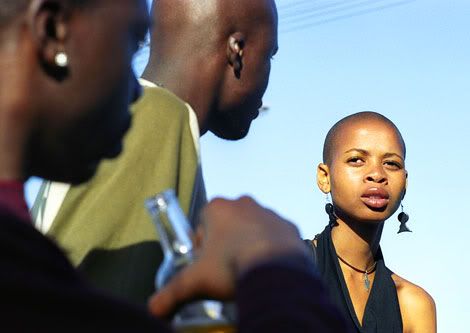 Township Fashion
In England during the 80s, there wasn't that much exposure to the South African struggle and her people. Such stories of township risings and violence towards black people hardly made the front pages of The Sun or The Daily Mail. Back then the majority of the general public had hardly heard of the word 'Apartheid' or that it was in full operation in South Africa until the 'Free Nelson Mandela' concert held at Wembley Stadium on June 11th 1988.
The South Africans have always struck me as proud and regal type of people and so I was met with no surprises when I was there. Tall elegant ladies and men with skin tones ranging from the darkest to the golden of bronzes, straight white straight natural teeth that most people in the Western Hemisphere would hand over half of their mortgage loans for.
Greenmarket Square is one of the oldest markets in Cape Town. Located between the Long and Short Streets , consists of a plethora of colourful market stalls selling anything from African crafts, jewellery, African art, music , footwear and African fabric from all parts of Africa including Uganda, Malawi and Kenya...as you can probably tell by now, it wasn't hard for me to be won over in South Africa.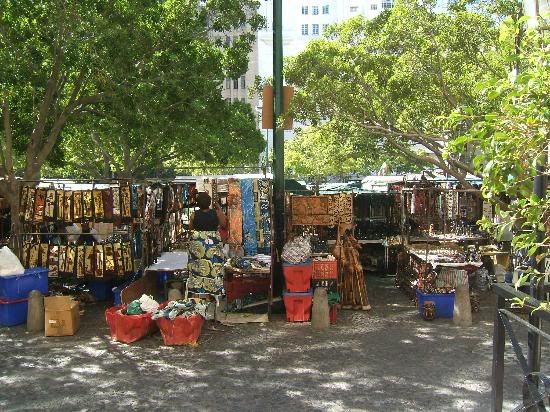 Zulu jewelery found in Greenmarket Square, Cape Town.