It is always interesting to get a well rounded view of my home city from a foreigner and having the opportunity to speak to Maria, a self confessed fashionista and Journalist who arrived from Brazil less than two months ago did not fall short of expectations.
"It's my first time in Europe!" She says cheerily, "And I love it!"
"The people here are so nice and polite, It's not like that in Brazil. The other day we went to see Legally Blonde and after the show I was really impressed by the way people queued up to see the actress!"
At age 19, Maria, who is currently studying Journalism at (UniCEUB) University of Brazil, is also doing a short fashion Journalism course at London's famed Central Saint Martin's college of Art. So why on earth did she choose to leave the warmer climes of exotic Brazil to come thousands of miles across the world just to attend an 8 week course? Why not Paris or Milan?
"My older sister lives here and that plus I have heard all about CSM's famous alumni such as Stella McCartney, Matthew Williamson and Alexander McQueen. I absolutely adored McQueen!
"I was devastated by his death," She says mournfully of the late fashion extraordinaire, "I went to his shop when I heard and managed to speak to the Manager but I didn't get an exclusive."
Maria also regularly writes for a Brazilian media company, which publishes two websites one of which is about fashion and is using this opportunity in London to cover fashion week, currently underway in the city.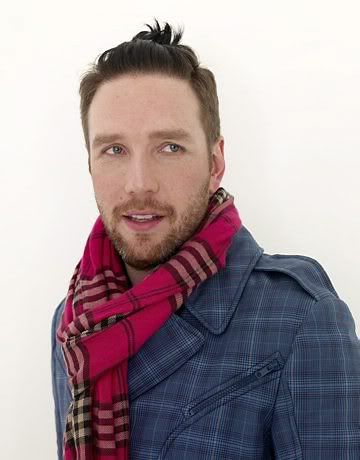 Top designer Alexandre Herchovitch
"I have been writing for them for two years now!" Maria says enthusiastically, "ComH Comunicação advertised for an intern and I sent off my CV. I was then sent back a challenge in which I had to do a profile on someone in the fashion industry which I passed and was given the job."
Maria then goes on to tell me all about her loves and liaisons with fashion and the people who create them, the designers. Alexandre Herchovitch, one of Brazil's top fashion designers and famous in the fashion world for his eclectic prints and avant garde style is one her favourites.
"I love him because he thinks outside the box like McQueen," She raves. "He is also not afraid to do some things differently which is quite unusual among Brazilian designers!"
Four time British designer of the year and another famous CSM alumni John Galliano also gets a respectable mention among the top favourites of this young Journalist, whose perspective of style is something which is natural and carefree.
"I love people who are unique and are not afraid to be individuals and designers such as Herchovitch, McQueen and Galliano do not disappoint!"
So what does she think so far of everyday London fashion?
"It's unique, different, cool and young, I have been down to Camden Market a few times and the place is really amazing. London is all about fashion!"