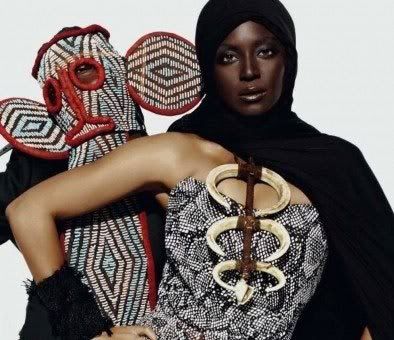 Singer
B
eyonce
Knowles Carter opts to don blackface make-
up in
a tribute to Nigerian Legend,
Fela
Kuti's
dancers
for French Magazine
L'Officiel
.
It is quite disheartening that
Beyonce
, a woman of African descent felt
it necessary
to
undertake
this
fashion shoot in
such a
manner in order to
represent
fellow
African women.
This could have been a spectacular
spread
had
the Grammy award winning artist
used her clout
and position
in the
world
entertainment
industry to
simply
tell the
powers that be at
L'Officiel
where to
get off
.
There were some shots of the singer without the offensive Blackface make-
up, however
these were overshadowed.
As an African American woman,
Beyonce
of all people should have been well aware of the history of this racist iconography and what it represented
to
African descended people in the Diaspora.
The Fashion Liaison is disappointed.
Since Beyonce's shoot failed to impress lets take a look back at some images of Fela's amazingly talented dancers.
"African woman go dance, she go dance the fire dance"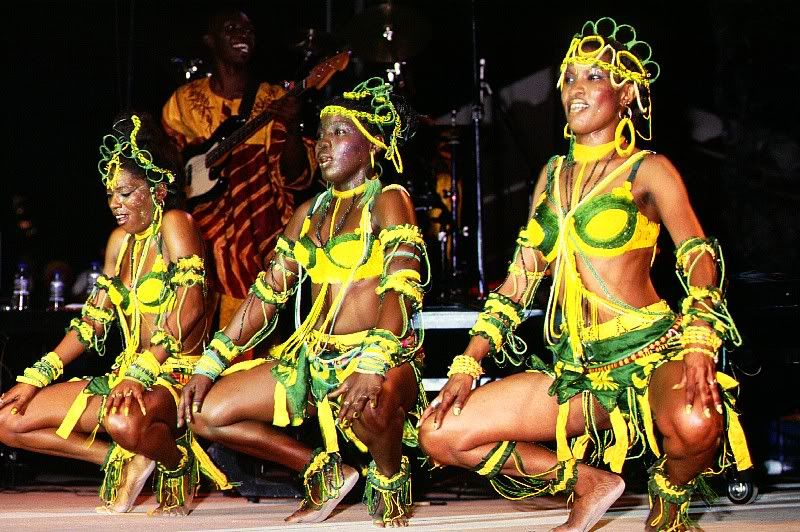 Three of Fela's dancers getting down.