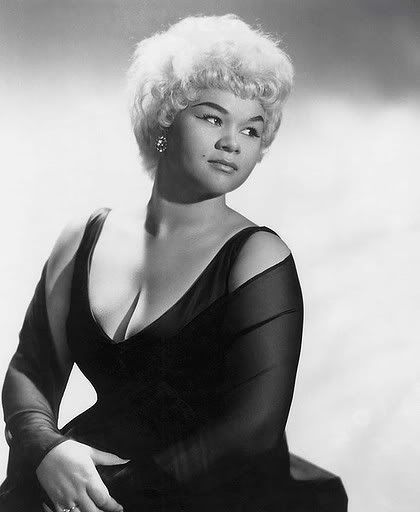 The original 'no shit talking' blonde bombshell passed away today in Southern California. She was 73. The six time Grammy Award winner and Hall of Fame Inductee who has been lauded as one of the greatest Soul and Blues Legend of all time had been suffering from Leukaemia.
"It's a tremendous loss for her fans around the world," her Manager, Lupe De Leon said. "She'll be missed. A great American singer. Her music defied category."
Here at the The Fashion Liaison we have always loved Etta's early style of stark bone strait blond hair and beautiful figure hugging cocktail gowns which embraced her curvy physique.
Check out some pictures of Etta which exemplified her unique style and grace after the break.
She will be indeed be missed but her music will surely live on forever.