The Fashion Liaison Salutes….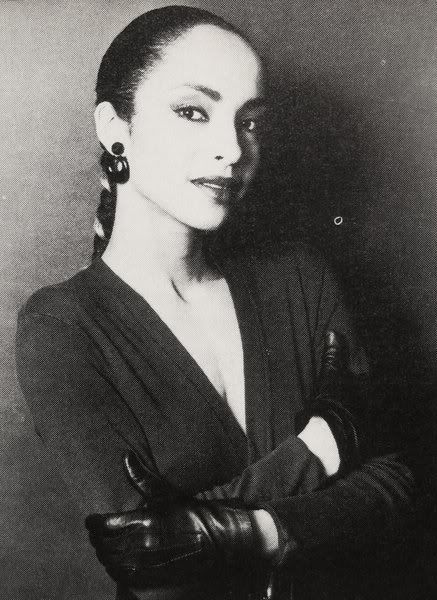 In 1983
,
when
Sade
first graced the music world backed by the band that also bears her name, her impeccable style, grace and poise was something that could hardly be ignored.
Of course the music was great
ly
enhanced by Sade's smooth, sultry
warm
vocals singing self penned timeless
lyrics
which today have put her up there with
some of
the greatest female music
recording artists
of all time.
An Alumni
of London's St Martin's art college,
London, Sade first started out as a clothing
designer for men
. Speaking about her stint into the world of fashion, Sade told WLBLS
Tom Joyner in
an
early 2010 after the release of
her
tenth studio album, 'Soldier of Love', "My heart just wasn't in it."
And so her foray into the music world began albeit quite unconventionally seen as she
initially
failed the audition to become the lead singer for the band, which then went by the name
,
'Pride'.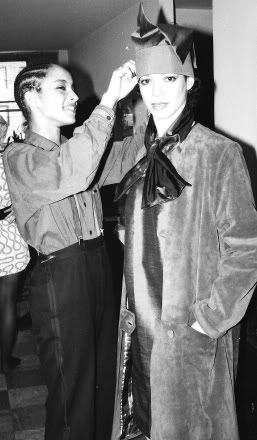 Men's fashion designer
T
he story goes
that
Pride were still in need of a singer and so they made their best career decision
by calling back
the girl who had failed
to impress them at
the audition.
Sade has always stated that she was only
helping out
a
friend when
she accepted the offer but it soon became abundantly clear that
as the band played in clubs and bars around England that
she was without a doubt the main attraction
.
Soon afterwards 'Pride' would
change their name
to
'Sade' after their leading
lady
who not only added style, grace and class to their
line up
but who also
hypnotized
audiences with her stand out beauty
, unique style that oozed sophistication
and poise
as well as her smooth sultry warm vocals
.
Sade's style has also been one of
exquisite
coolness,
an understated dress style which
takes clear
inspiration from her
days as a men's clothing designer while at the same time
remaining undeniably feminine
, undeniably Sade.
Throwback
pics
of Sade
Adu
after the break.